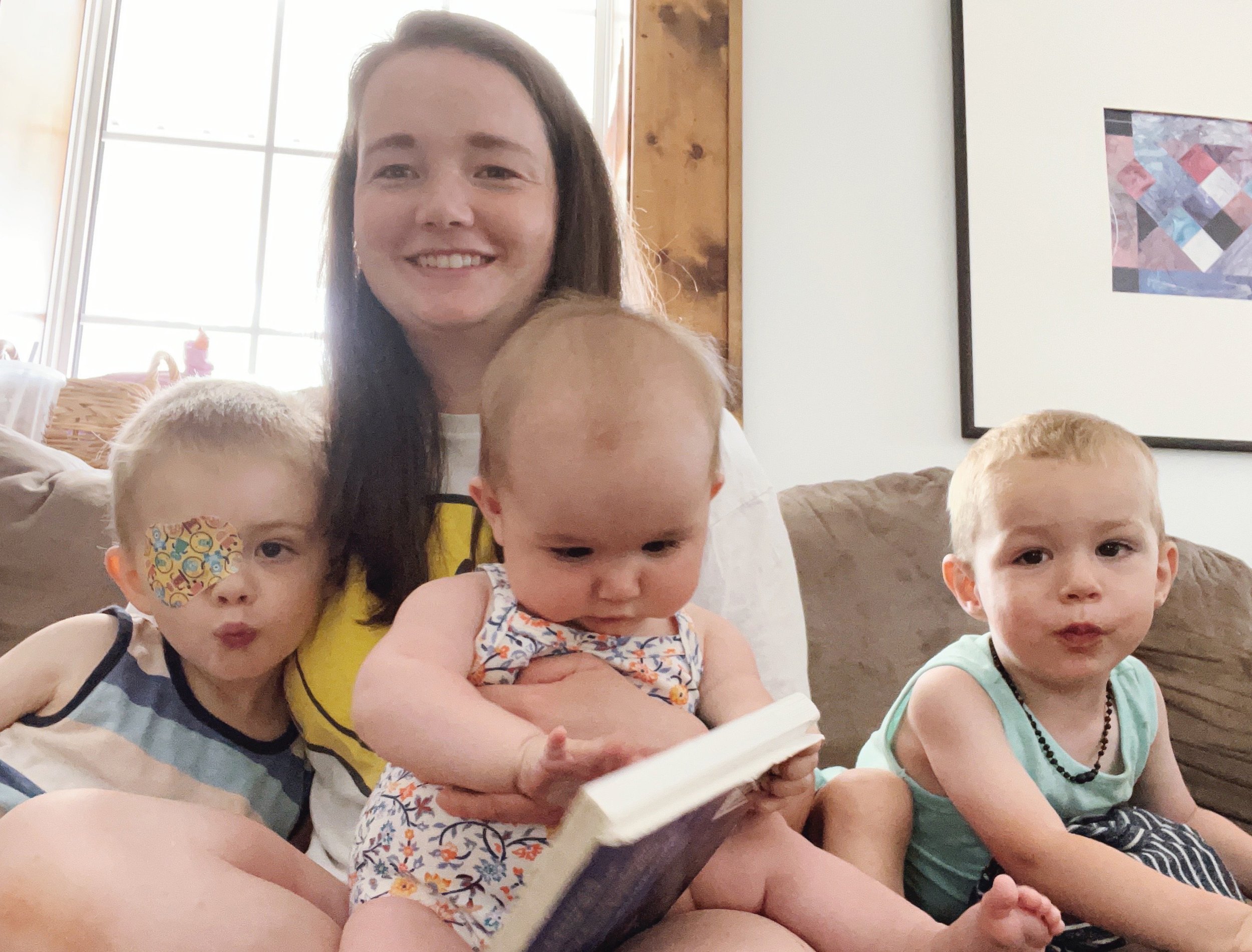 Being a mom and trying to manage all the things takes a lot of energy. (I'm preaching to the choir here because you all already know that). I have implemented a few little things in my life that help me keep up my energy throughout the day and I definitely notice when I have been slacking on them. Usually that means that I am grumpy with the kids, unmotivated to get work done in my business or around the house, or my body feels sore and gross.
Think of these as healthy habits to set yourself up for a win in your day. Pick one, start small and see what shifts for you.
1. Drink a big glass of water first thing when I wake up
I started doing this in January and I can totally tell the difference on the days I do and don't do this. Drinking that first big glass helps wake you up and get your body moving and rehydrated after your night (where you hopefully got lots of sleep!). Don't worry this is followed very closely by a cup of coffee but water first will help jumpstart your day.
2. Drink a LOT of water during the day
I like water can you tell?! 🤪 But seriously, it make a huge difference in how I feel if I am well hydrated. I tend to get a bit of a headache and feel sluggish if I don't so I have made it a habit for myself to just drink lots throughout the day.
Some tips to do this:
Switch up what you are drinking out of.
Sometimes I use a cup, sometimes my water bottle, sometimes a cup with a straw, and sometimes I just use the biggest jar I can find. I know it sounds weird but for some reason switching it up every few days helps me drink more.
Keep it close.
Leave your water bottle in the room you are in the most so you continually are walking past it and can take a quick sip. If you are leaving the house, make sure to pack yourself a water bottle (and one for your kids too!)
Flavour is fun.
I am into essential oils and like to add a few drops to my water (usually not every glass so the novelty doesn't wear off). A favourite is Smart and Sassy and a classic is Lemon. Or you could use actually fruit or herbs. I like that I get some health benefits from the oils but it also just makes it a bit more fun to drink that glass. (Pro tip: drink essential oils out of glass or stainless steal because essential oils will go into the plastic and you won't be able to get the faint flavour out!)
3.Try to get in walk (or two) a day
Fresh air and exercise. Need I say more.
This is especially helpful if you have some grumpy attitudes happening. Getting your blood moving is not only good for your body but can help the creative ideas to start flowing again, re energize everyones body and attitudes 😉 and get any extra crazies out.
4. Nap when I need too
Evee and I used to take 'special naps' every few days. All that means is that we would nap together in my bed instead of her having quiet time in her room. We all understand how much energy it takes to watch kids and then add trying to be productive with work and some days you just need a little reset. Usually I would set myself an alarm for 20-30 minutes, fall asleep with Evee and then get up after a short nap feeling much better.
I have continued that tradition now that Cove is old enough not to nap every day and it is again so good for both of us. A little extra sleep goes a long way.
Motherhood is busy and can be chaotic BUT that doesn't mean we have to be run down and overwhelmed. These little habits in my day have set me up to win and for me to be the leader of the day instead of chasing and feeling stressed. What do you think? Will you try some of these? Do you have anything to add? I would love to hear in the comments.