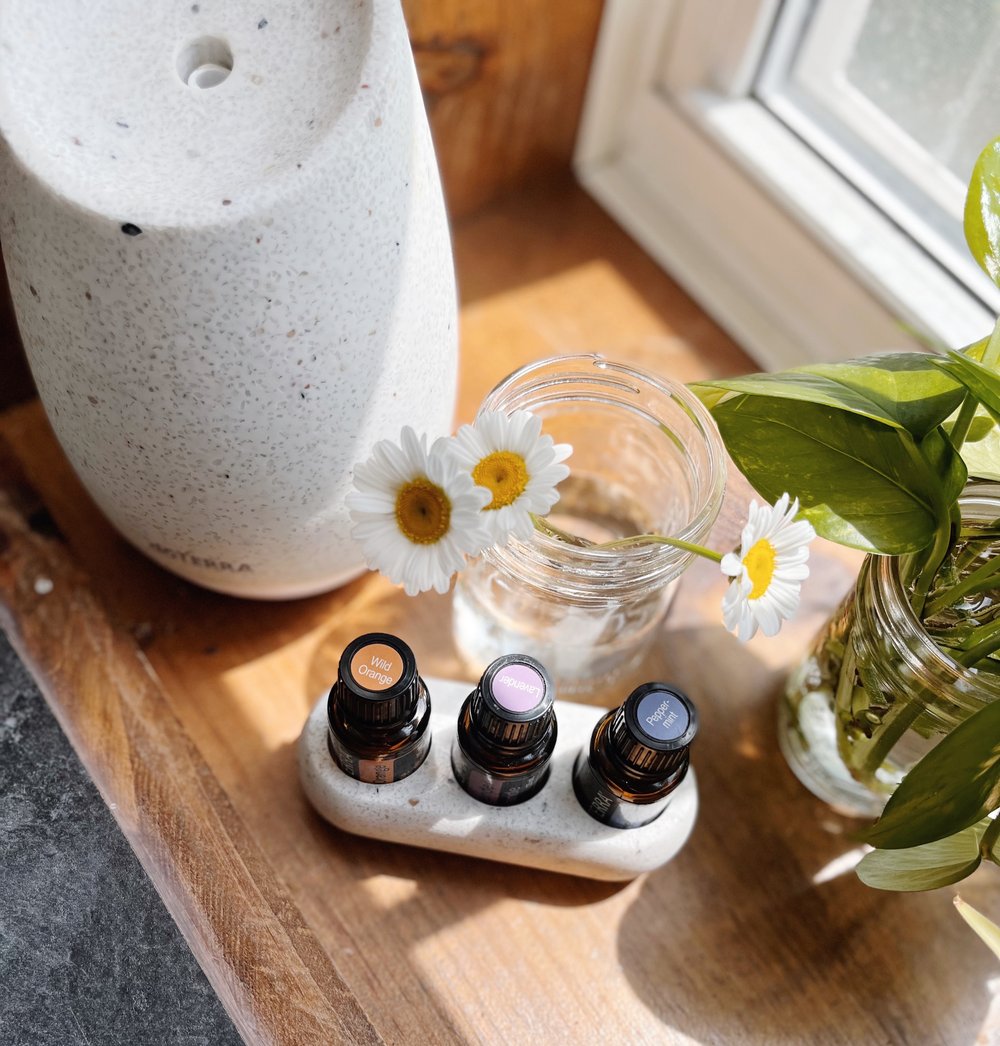 Spring is here (and almost gone!) and gosh I love it. Warm weather, things growing wildly, going barefoot, and the ability to be outside for HOURS at a time. It is so luxurious and delightful after a winter of being tucked up in our house.
The smells of spring are some of my favourites too. That first rain, lilacs, new mowed grass.
I am in love!
So much so that I have found some recipes for spring essential oil diffuser blends that you can use to bring the spring in and enjoy it even more.
---
SPRING ESSENTIAL OIL DIFFUSER BLENDS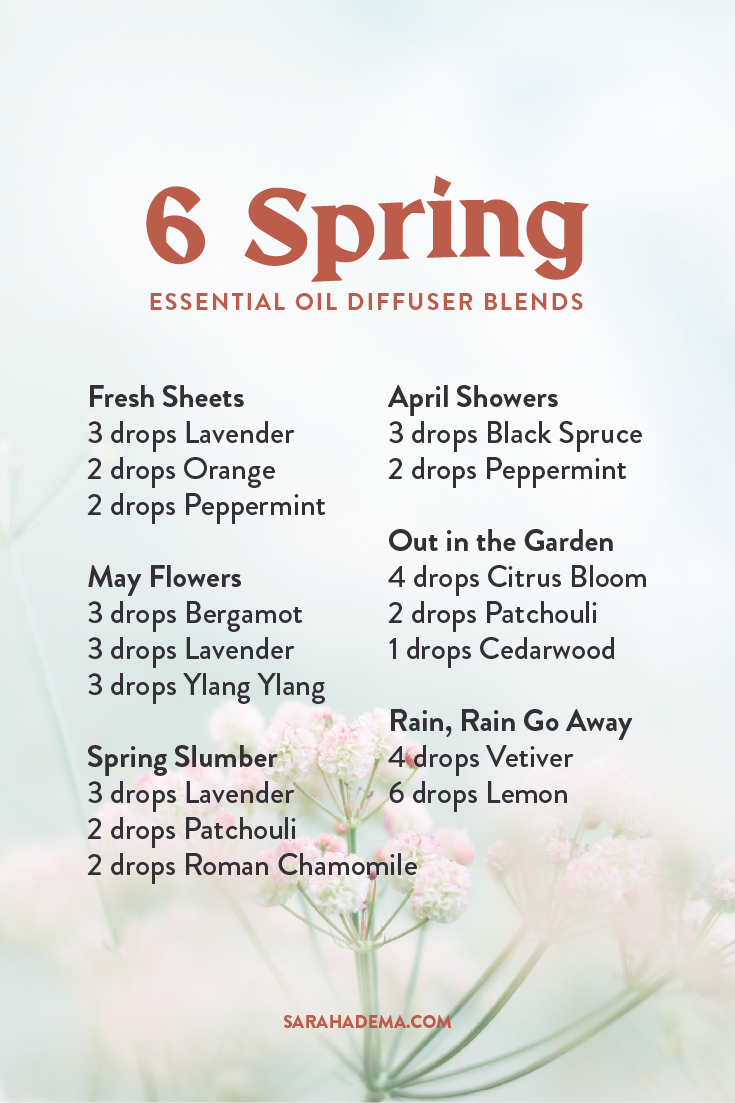 Spring Slumber
3 drops Lavender
2 drops Roman Chamomile
2 drops Patchouli
---
Fresh Sheets
3 drops Lavender
2 drops Orange
2 drops Peppermint
---
Out in the Garden
4 drops Citrus Bloom
2 drops Patchouli
1 drops Cedarwood
May Flowers
3 drops Bergamot
3 drops Lavender
3 drops Ylang Ylang
---
April Showers
3 drops Black Spruce
2 drops Peppermint
---
Rain, Rain Go Away
4 drops Vetiver
6 drops Lemon
---
Which one are you going to go put into your diffuser? OR if you have another combo that you think I would love to I would love to hear it in the comments! 💕