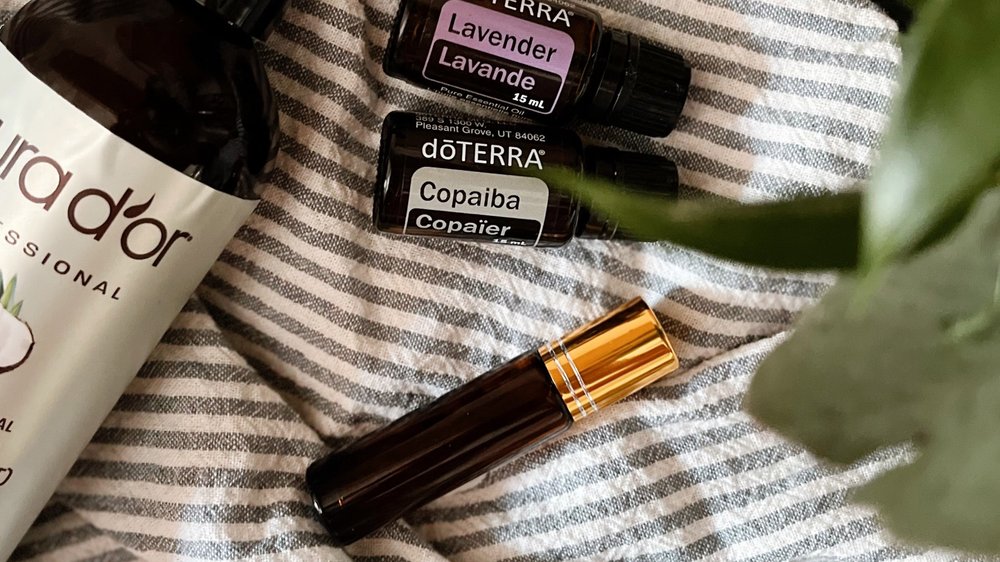 *This post contains affiliate links, I receive some compensation from qualifying purchases when you click on a link in this post*
Roller bottle blends are the EASIEST way to make sure you are using your oils daily (maybe only diffusing can top them!)
When I first got started with essential oils I remember being so overwhelmed trying to remember which oils to use for what and would constantly be looking up the oils or issues in my The Essential Life book or texting my mom almost daily with questions. And while, getting support and looking up information is a super important part of using your oils, it can also sometimes slow you down from actually using them.
Enter roller bottles.
When you have a roller bottle pre-made and ready to go you don't have to spend the time looking up what you need again and again because you did it once and instead have created something that you can use again and again.
This is especially helpful if you are using essential oils for kids because in the heat of the moment when you NEED your oils you don't want to be fumbling through pages and mixing up oils to help calm their emotions or soothe an owie. I've been there and it isn't pretty.
So how do you make a roller bottle? Let me tell you!
---
How to Make A Roller Bottle Blend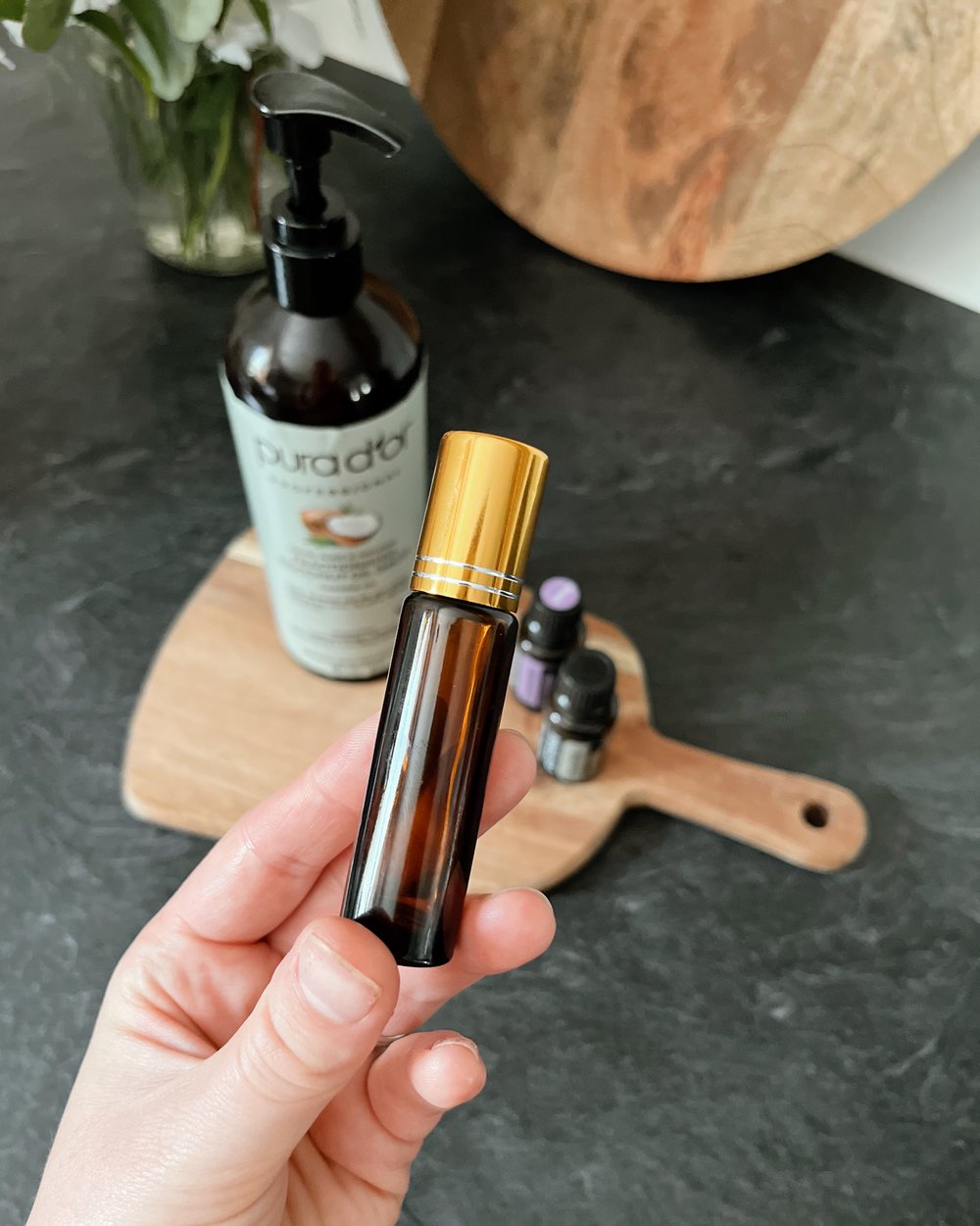 Step 1: Gather your supplies.
You will need :
roller bottle (these are my go to and I just ordered these cute ones)
carrier oil (my favourite is fractionated coconut oil but you can also use jojoba or argon…see my favourite oil supplies here)
the oils you will be blending
a tiny funnel (totally optional, sometimes these come with roller bottles and can make it easier to get the oils into the bottle)
Step 2: Pop the top off of the roller bottle and place to the side. Add your recipe label or oil stickers to the bottle so you remember what you added to the bottle.
Step 3: Add the essential oil drops to the roller bottle and then fill the rest of the way with the carrier oil making sure to leave a little room at the top to put the roller top back on
Step 4: Put the top back on the roller bottle and give it a little shake to blend everything up
Step 5: Use it and then store it in a place where you will use it…your purse, beside your bed, by your kids changing table, etc.
---
Isn't it so easy?! Seriously it takes like 5 minutes maximum to make a roller bottle and most of that time will be looking up the oils you want in your blend.
What essential oil roller blends are you going to make first? I highly recommend a sleep support one! Let me know in the comments!