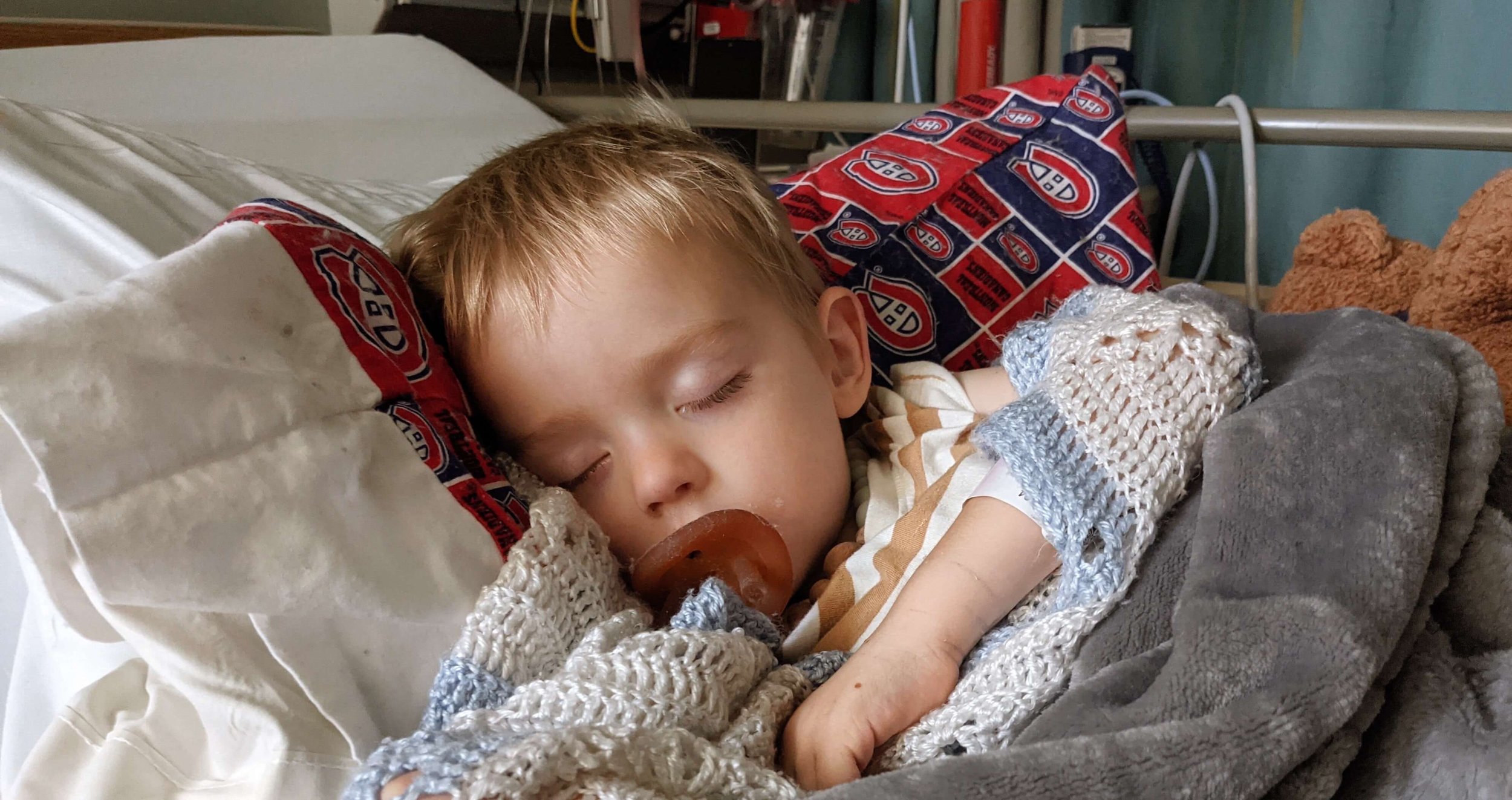 *This post contains affiliate links, I receive some compensation from qualifying purchases when you click on a link in this post*
In September 2021 we spent 3 weeks in the hospital with our son Cove. Long story short he was diagnosed with an acute kidney injury and had to have several rounds of dialysis, multiple blood transfusions and bags of platelets. (You can read more of his story here.)
We were so blessed to be surrounded by such a loving community as we went through this intense season as a family. From encouraging words and prayers to food, gifts and money we felt so well taken care of .
I wanted to create a list of some of the things that we used the most while in the hospital to give you ideas if you are ever looking for gifts to buy a sick toddler in the hospital. I have compiled a list of some ideas of some of the things we received that helped make the long days a little more fun for Cove. These ideas are specifically for toddler or preschool age kids but you can translate the ideas if you are shopping for an older kid.

---
A COZY BLANKET
THIS is probably the thing that made the biggest difference and I never would have thought of. If you have ever spent any time in the hospital you know that the blankets and sheets are for function not comfort. We were gifted a huge cozy blanket and it went with us back and forth to dialysis sessions and kept us snuggled up cozy at night. A simple luxury that made a huge difference in making Cove feel comfortable at the hospital.
Ours was like this one but these are some other options that would also be so nice to snuggle. (1, 2, 3, 4)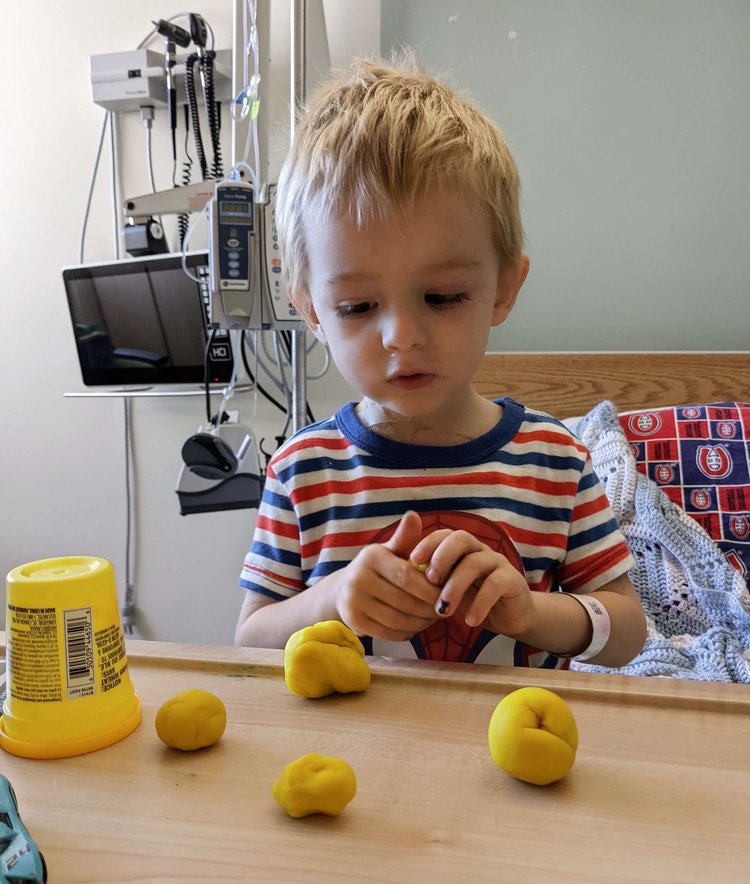 SMALL ACTIVITIES & TOYS
Cove didn't have a lot of energy, especially at the beginning of our stay, but having things to do to pass the time really helped keep our spirits up. These are some inexpensive items that will definitely help any kid pass the time in their hospital room. Most if not all of them can be found at a dollar store but I have also linked some from Amazon if you prefer to shop online.
BOOKS
These take up a lot more space but are worth it. This one is pretty specific to the kid you are shopping for but some of the ones we love are these:
FOOD & SNACKS
Hospital food is fine but after several days and weeks of it nothing beats homemade food. (This goes without saying but check with the hospital guidelines before bringing in food. Usually it's allowed but just be respectful of allergens.) Some ideas would be muffins, fruit, cookies, salads or portion sized meals in disposable containers)

BALLOONS
The classic gift am I right?! However, Cove LOVED his helium balloons and we even played a fun game of catch with a regular balloon that had him giggling. So BIG win when you are in the hospital.


---
No one wants to be in the hospital but these ideas will go a long way to bringing some joy to hard days. Also bonus tip, if you are going to visit a kid in the hospital text the mom and ask what kind of hot drink they want. TRUST ME it means so much and sometimes its hard to sneak away to grab something for yourself.