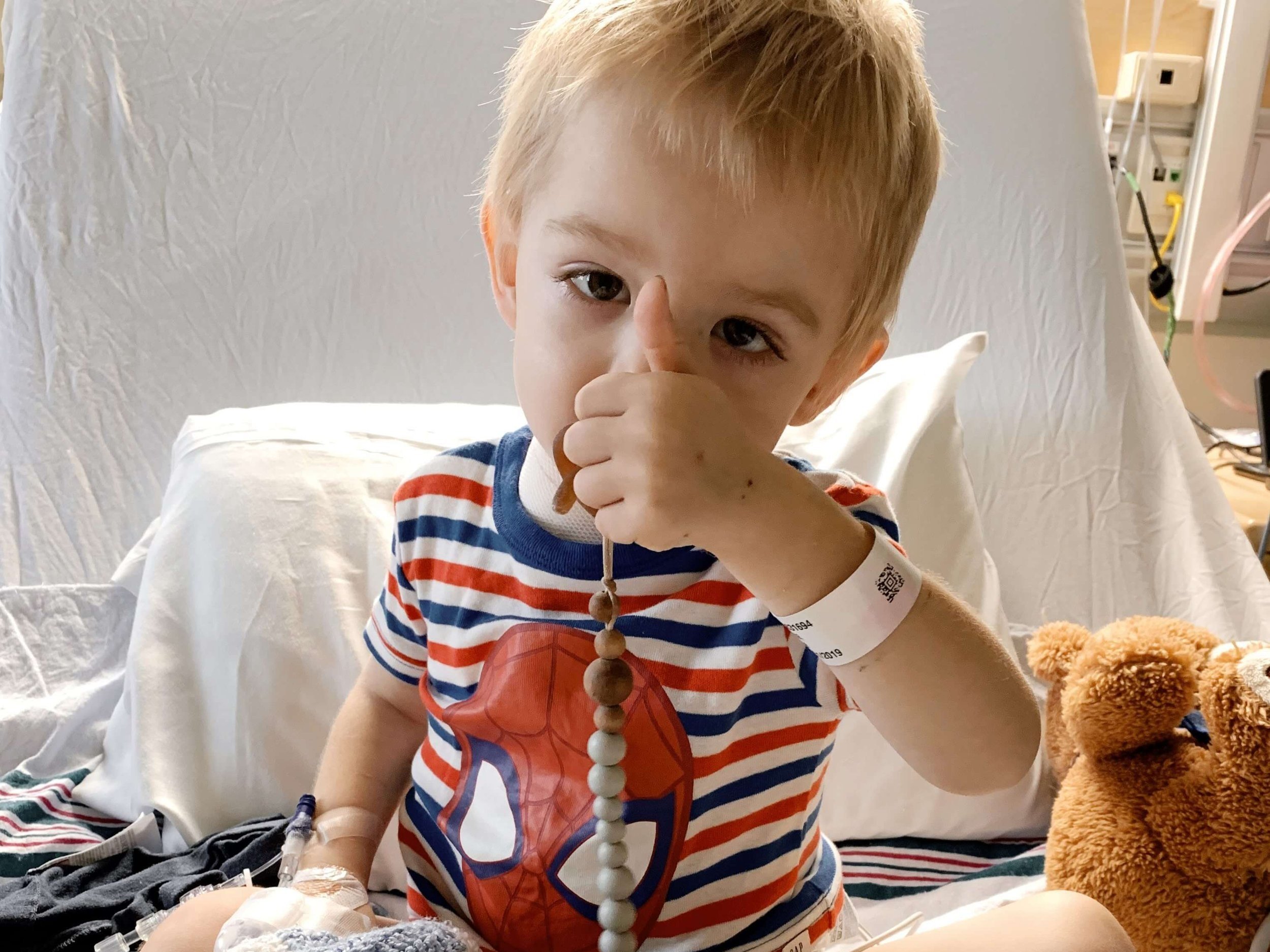 THE STORY
It all started with what we thought was your standard, kid sized round of gastro. Cove started feeling unwell on a Thursday afternoon. By early Friday morning we knew we had to take him into the doctor to be checked out.
All seemed to be ok….he just had a bug but we were told to come back if he wasn't drinking or if his peeing became infrequent.
Saturday and Sunday he still wasn't himself but he was holding his own. Mostly wanting to hang out on the couch…fair enough. By Sunday morning we were like 'hmmm, you haven't been peeing very much dude'. So we took him in again.
We were set up in the ER with instructions to keep pushing liquids (and by pushing I mean every 15 min with a syringe) until he peed again and they could test the pee to see if he was dehydrated. I told the nurse that that made no sense because he hadn't peed in like 8 hours and waiting didn't seem like we were doing enough. But anyways thats what we did.
Waited for pee.
Little did we know that thats what we would be doing for the next 18 days. Waiting for pee. Weighing pees. Tracking pees. Praying for pee.
Looking back now, the next two days were a slow motion blur but I can also go back there in my mind in vivid detail.
I can remember the doctor coming in and saying his bloods test came back showing his kidney function was much worse than he was clinically showing. I can remember waiting to be admitted to 5 West and Michael saying that those beds were nicer anyways. I remember the nurse on the unit gasping when I told her how long it had been since he last peed. I remember the brief hope that medicine would help his kidneys start functioning again followed by a flurry of different teams of doctors in and out of our room and plans quickly changing from surgery for a line and dialysis maybe in the next day or so to we are going down to surgery in an hour.
And most of all, I remember my sweet little boy slowly getting puffier as he lay in his bed, not even caring that he was getting poked, his blood pressure taken or that people were in and out. He was getting sicker before my eyes.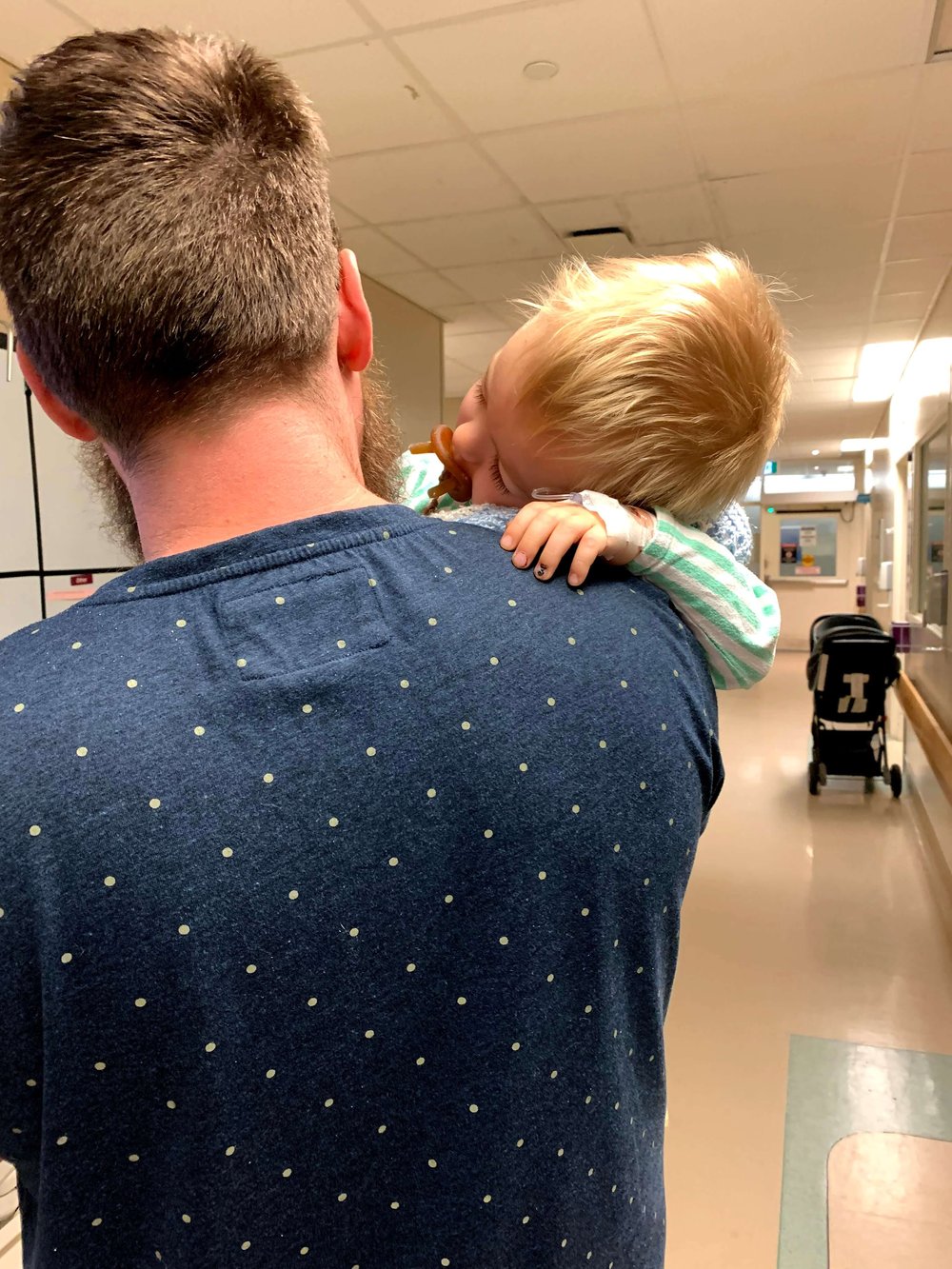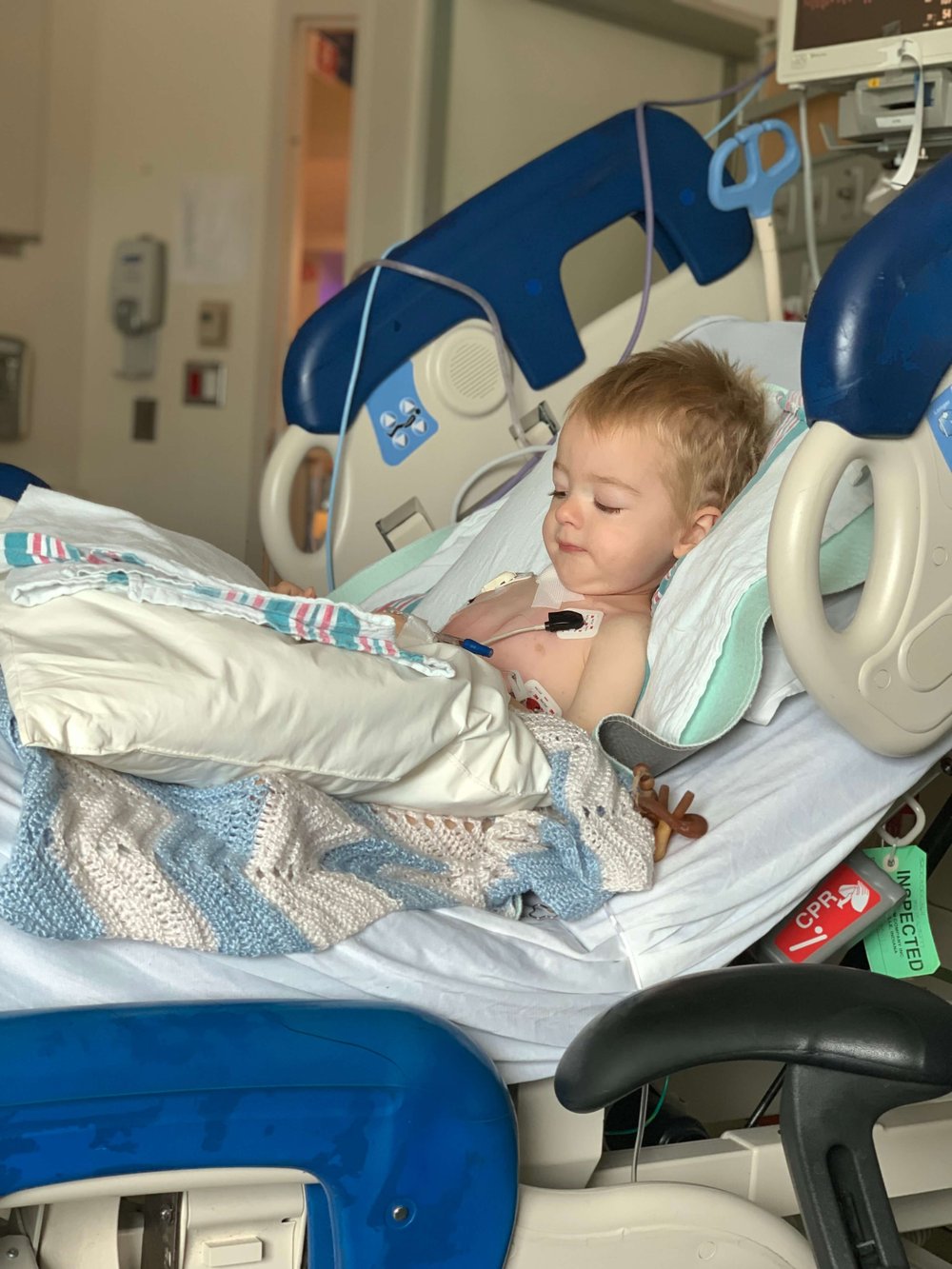 Cove was diagnosed with Hemolytic Uremic Syndrome (HUS) which is a condition that affects the blood and blood vessels and results in blood platelets being destroyed, low red blood cell count and kidney failure. (ref. National Kidney Organization). HUS is most commonly caused by a bowel infection from e.coli however, in Cove's case, we were never able to discover a specific cause of why he had gotten sick and his labs never showed the presence of any e.coli.
Over the course of the 18 days we were in the hospital Cove received multiple rounds of dialysis and several blood and platelet transfusions. The dialysis replaced the job of the kidneys temporarily until they started to work again by removing excess fluid and waste products from his blood. The transfusions were to replenish his red blood cells and platelets that was being broken down by the HUS. We started with dialysis once a day and worked down to every few days until he didn't need it anymore.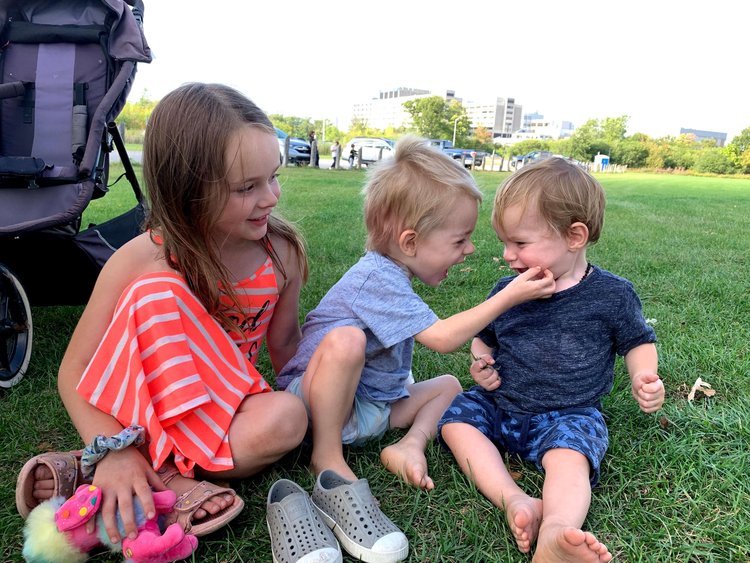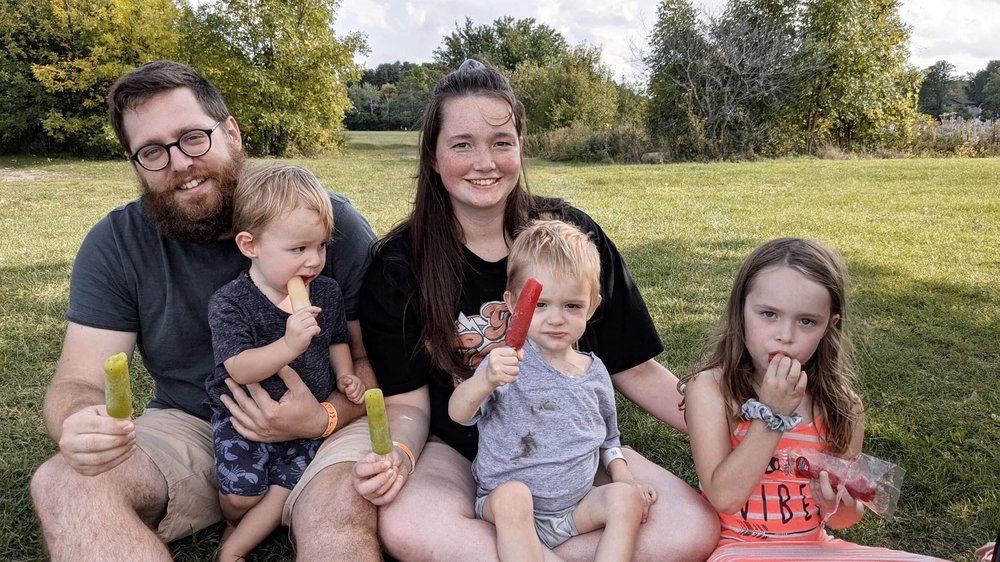 Cove was a HERO through all of it. He was cheerful with us as we played or snuggled in his hospital bed and fierce with the nurses when he didn't appreciate them checking his blood pressure or drawing blood. He mastered an award winning level 'Humpf, I hate this!' whenever it was time to take vitals and had the cutest cranky face you have ever seen. On that final day we were SO happy to take our weak but spunky boy home again.
Now that it has been a year since this all began we look back and can almost not believe that it really happened. Cove is thriving and has grown so much in the last year. We still go back for checkups every 6 months to a year but at each one we see his kidney functioning so well and his body restored
---
We received such amazing, life-saving care from all the nurses, doctors, dieticians and staff at CHEO that we want to take our opportunity now to give back in a meaningful way. And so we would like to introduce 'Be A Hero'.
WHAT IS 'BE A HERO'?
During the month of September we are looking for 180 people to join us in saying thank you and giving back to our community by donating blood or giving financially to CHEO. Thats 10 people for every day that Cove was in the hospital.
HOW CAN I BE A HERO?
Being a hero is so easy. There are two ways to play a part and we would love if you would join in with us on one (or both 😉).
Donating BloodAs a result of the pandemic Canadian Blood Services has seen a huge decrease in the amount of people being able to donate blood. There is currently an urgent need for blood in Canada to make sure there is supply available when someone like Cove needs it. Donating blood is such an easy way to make a meaningful and life-saving contribution to your community.To sign up to donate blood visit blood.ca.
Giving FinanciallyIf you are unable to give blood, but would still like to join us, we have set up a CHEO fundraiser where you can donate financially. All money donated will go to meeting urgent needs within the hospital and helping even more kids get the treatment they need. You can go directly to the fundraiser page by clicking here.
Tell Us If You Joined Us
We would love to know if you are a hero so we can say THANK YOU for helping us say thank you. Tag us in a photo of you giving blood on social media @sarahadema or @michaeladema or send us an email or direct message.
---
We would be so honoured if you would join us. A small amount of time for you results in a HUGE impact in the life of some one else…literally you are saving someone's life!
Be A Hero. Donate Blood. Give Financially.
From the bottom of our hearts…THANK YOU!