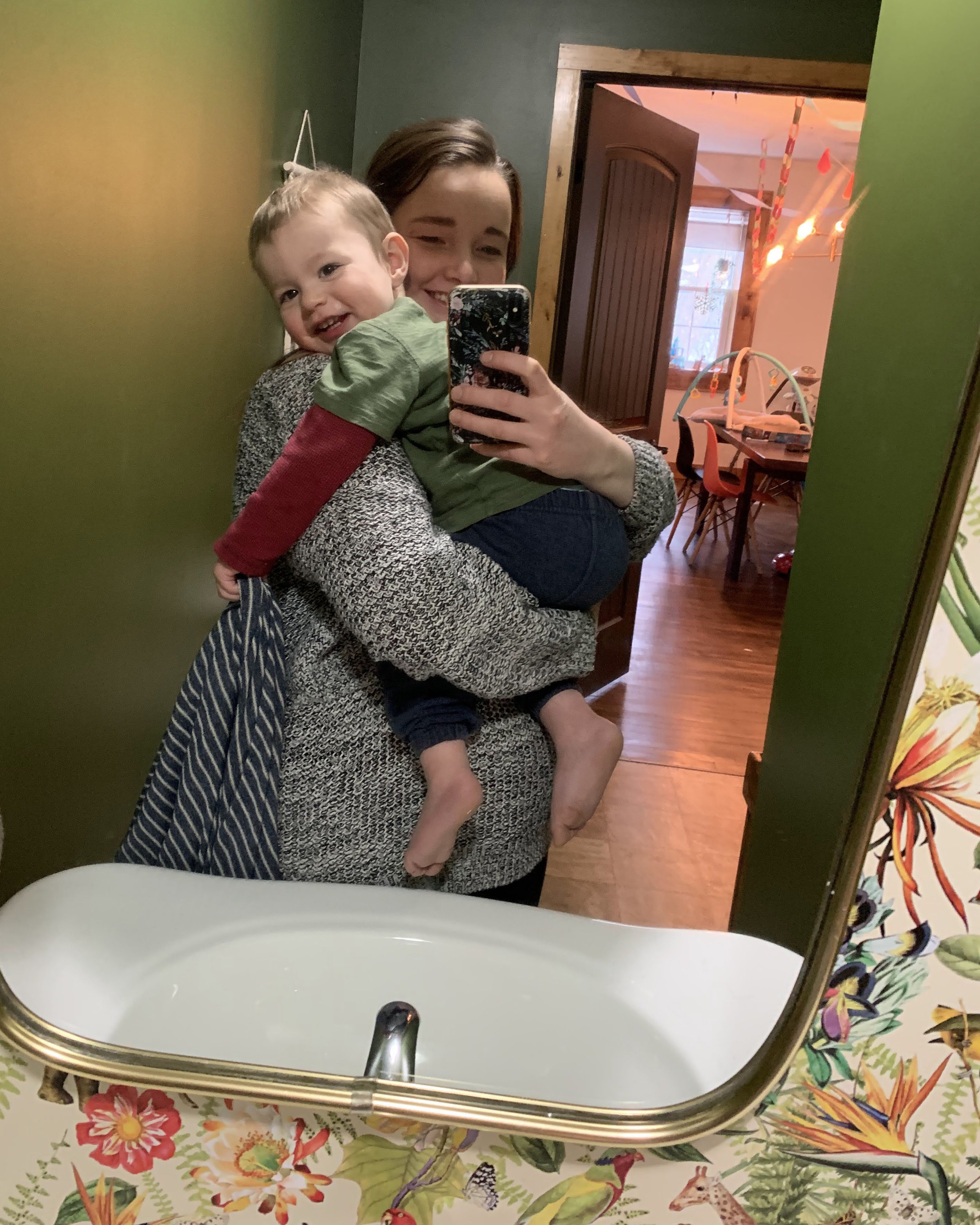 If you are anything like me you have finger smudges and toothpaste splatters on your mirror at all times. It's all part of the mom to young kids territory.
And since those small kids also have a tendency to lick the mirror and sometimes like to help clean they inspired me to find a cleaner option than traditional glass cleaners because I always want to limit what they are exposed to.
This recipe for an all natural, glass and mirror cleaner works amazing and is super affordable. It wipes easily and dries without streaks. Basic, clean ingredients and simple, quick recipes always win in my books.
---

ALL NATURAL GLASS & MIRROR CLEANER
2 cups water
2 tablespoons white vinegar
2 tablespoons rubbing alcohol
5 drops lemon essential oil
Add ingredients to a glass spray bottle and shake to mix. Use as you would any window cleaner.
PS. I don't always use the rubbing alcohol and it works great without it as well. I also definitely don't always measure and usually just eyeball it. yolo
---
Are you going to try this? I would love to know what you think. Tell me in the comments below.