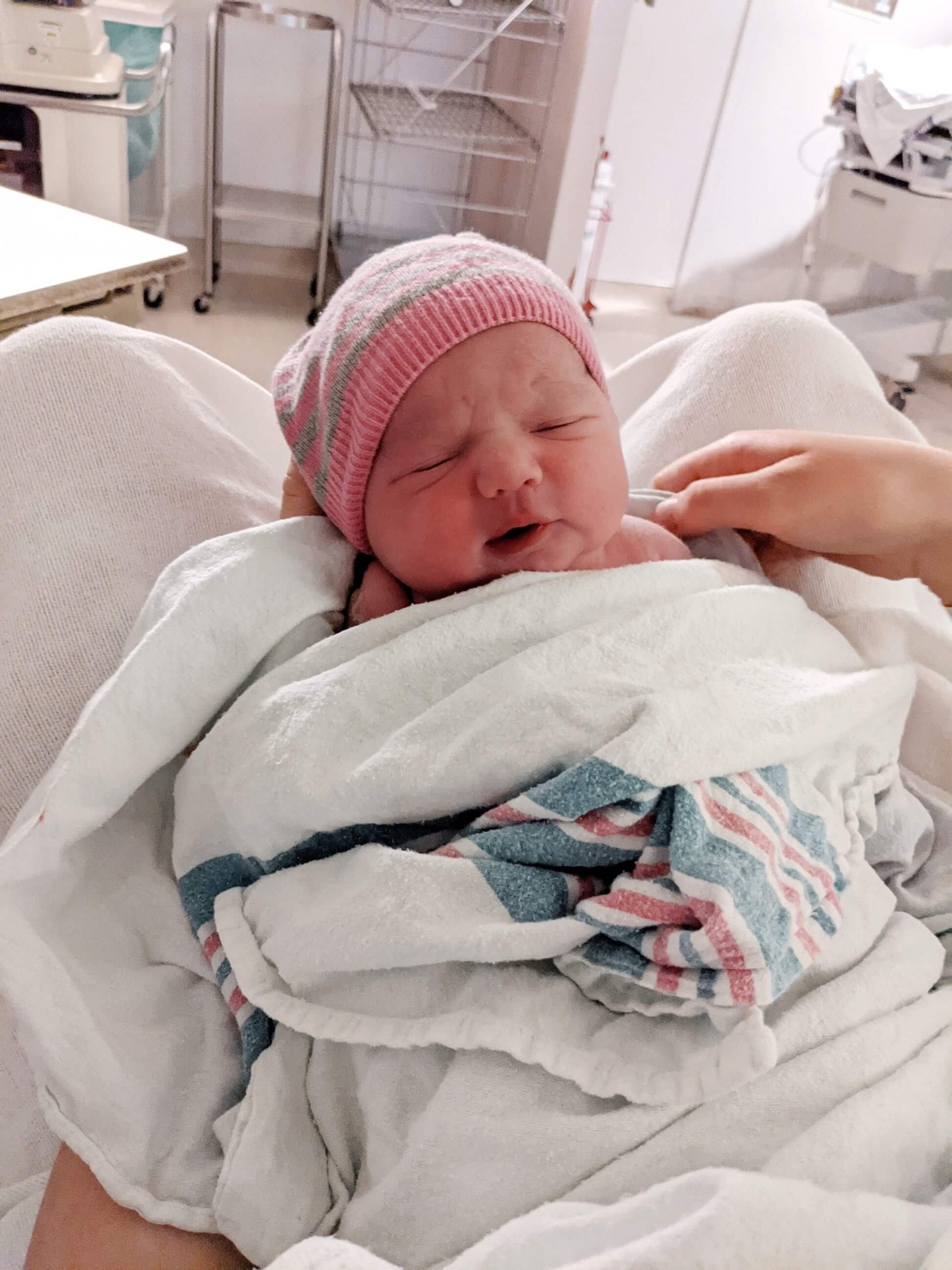 I wish everyone could experience a birth like Selah's for their first birth because it truly was an incredible and empowering experience.
I know that sounds so weird and not realistic because whenever we see birth portrayed in movies, etc it is anything but that but I honestly mean every word. It was painful and hard but at the same time I have never felt so in control and like I was made to do something.
We had originally planned to have home birth because we lived so far from the hospital and my babies come quickly. Birthing a baby in a car on the side of the highway?! NO THANKS!
Selah was due on October 13 and October 9 is Michael and his dad's birthdays so we were hoping that she would come on the ninth so it would be an epic triple, three generation birthday. How cool right?!
On the day of the 9th I did literally every old wives tale trick to try and kick start birth…all the oils, going all out doing chores, long walks, running up and down stairs but no signs of labour. I went to bed feeling disappointed and very mentally ready to have a baby.

12:30 October 10.
I wake up because Evee was crawling into our bed. As I was rolling over and sitting up to make room for her I felt a pop and the biggest gush of water ever. Like imagine what the movies makes water breaking look like and add a little more…that was it. Evee was shocked and confused at what had just happened but that quickly changed into being excited that the baby was coming. I was rolling my eyes because OF COURSE she decides she wants to come literally 30 minutes after her Dad's birthday had ended.
I called the midwife and then went back to bed to wait for contractions to start.
They started 30 minutes later. We called my mother in law to come be with the kids and called the midwife again. At this point we were still planning to have a home birth but shortly after decided to just go into the hospital. All the kids were waking up and it was getting a bit chaotic at home.
Oh ya and my midwife was actually at another birth at this point. So along with our chaotic house with kids waking up at 1 AM they were trying to figure out who was going to be at my birth 🤪 (so glad it wasn't my first baby when getting this news). We decided going to the hospital would just be easiest.
We left for the hospital around 2 AM (I think…timeline is a bit fuzzy) and drove quickly and uncomfortably. Thankfully contractions kind of slowed down in the car and we had plenty of time to make it without having a side of the road birth 🙏🏻.
When we got there and met my wonderful alternative midwife we spent 20 minutes in the observation room with the monitors on. I kept telling them the baby was probably not far off. (I later found out that they were all expecting me to be sent home because of how quiet I was 🤣.) I was far enough dilated to be admitted so off we went to our room.
About 10 minutes later and like 1 minute of pushing Selah was born. (Mama knows best! 🤣) She was born with no complications or tearing or any of those fun birth things at 3:30 AM and weighed in at 7 lbs 14 oz which made her our biggest baby.
The first few hours are always so precious getting to know the sweet person who just came into the world. Examing their fingers and toes, starting at their perfect little face, snuggling them close to help ease the shock of being born.
She was so warm and slimy and soft and perfect.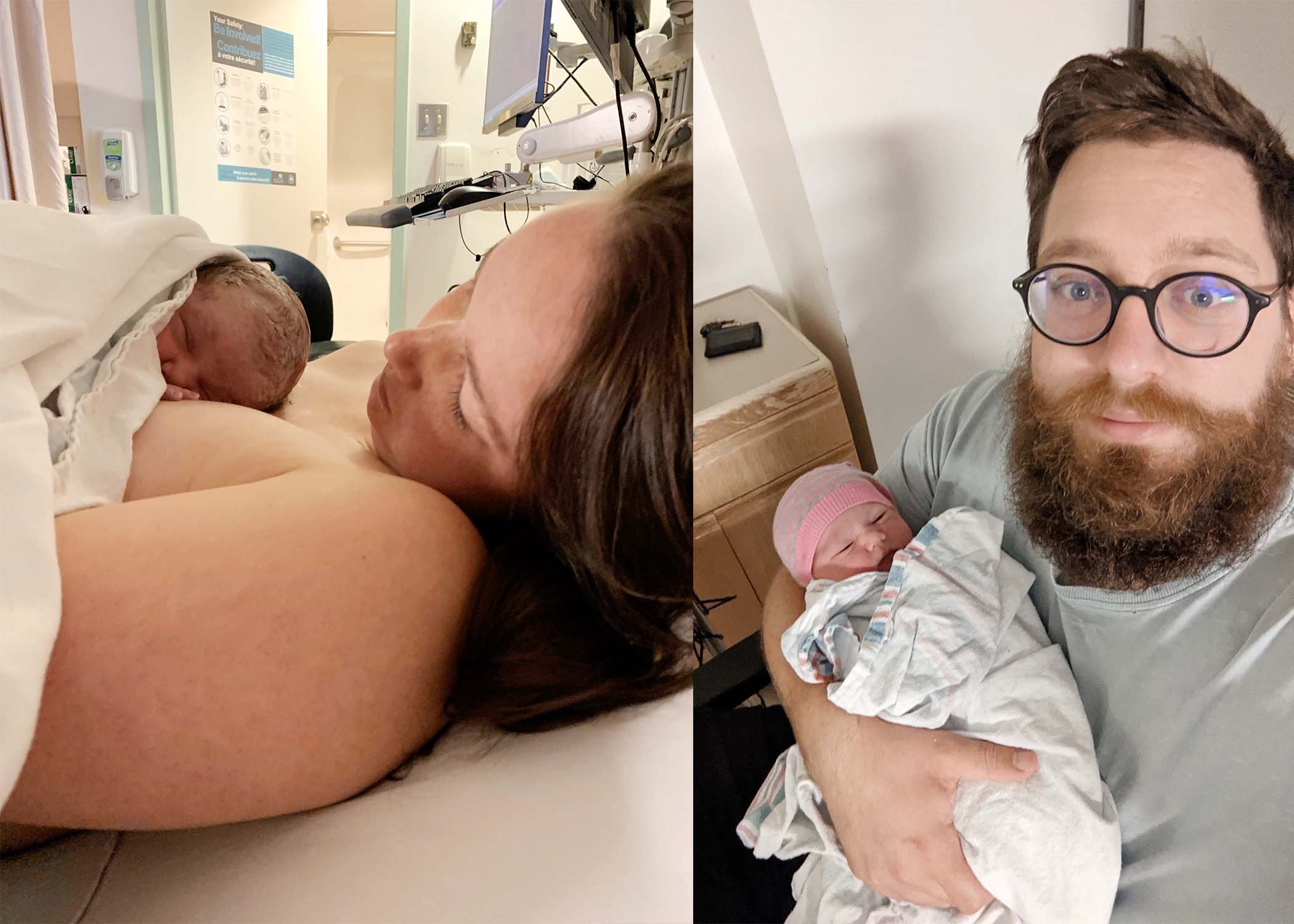 We left the hospital a couple of hours later and got to introduce the kids to Selah before they went off to their grandparents. They had mixed reviews. Evee and Rocky were smitten and excited and Cove was interested but kept his distance 🤣.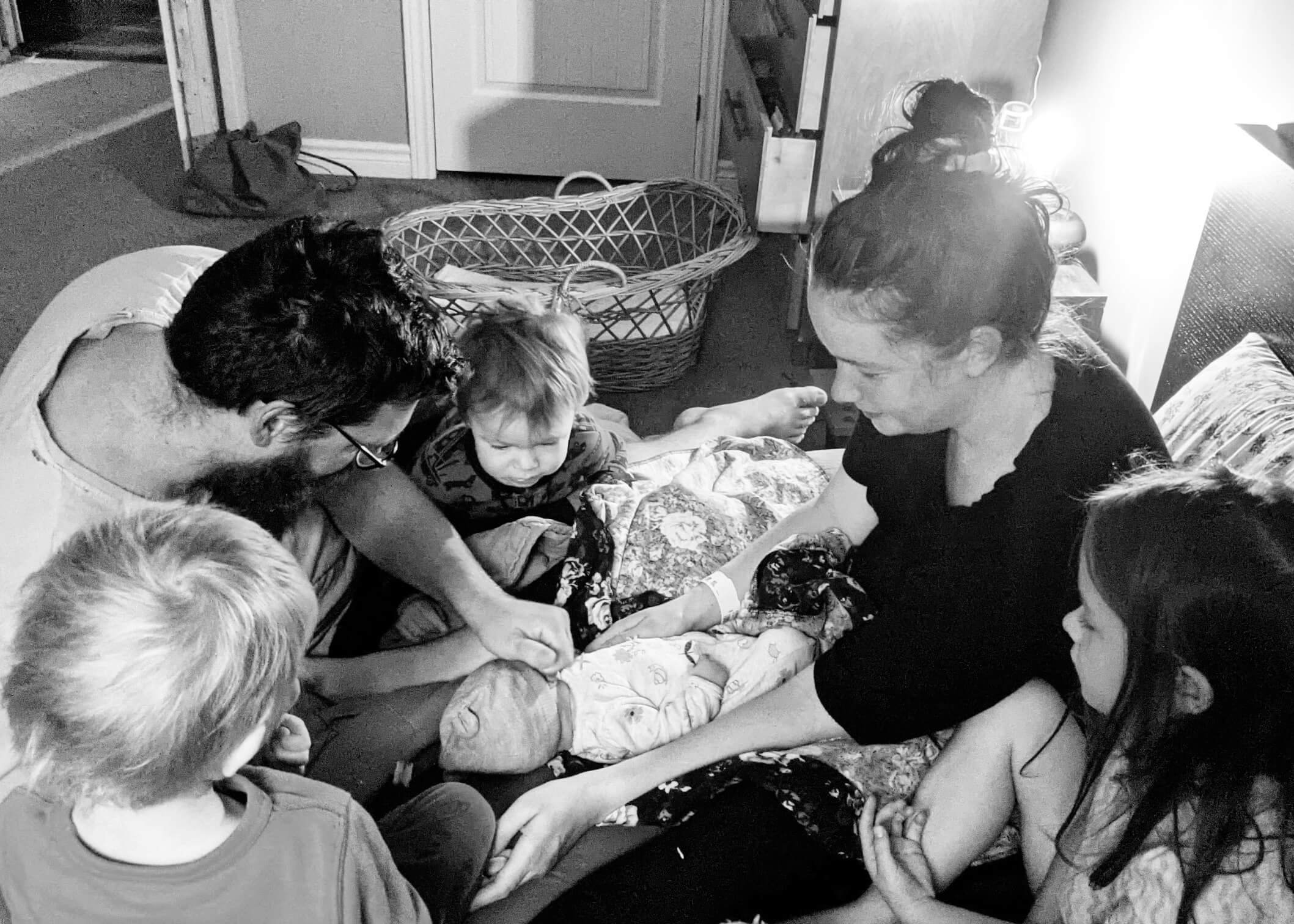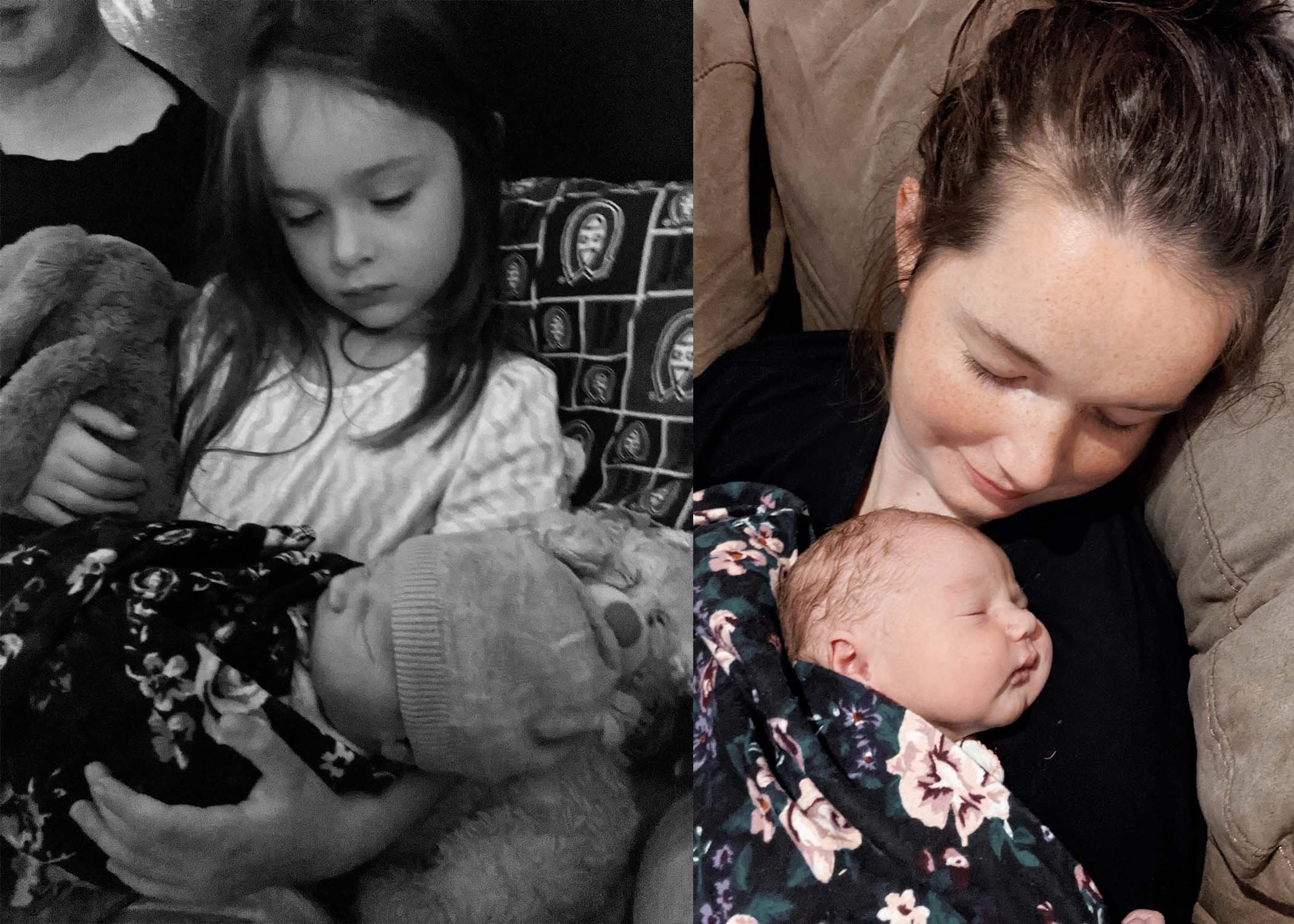 The whole experience was very similar to when Rocky was born. The fast drive to the hospital, short monitoring time, and quick delivery after getting into our delivery room. However, I remember feeling so lost with Rocky and like I didn't trust myself to know what to do. I kept waiting for the midwife to tell me when to push or what to do.
With Selah it was completely opposite. As soon as I was settled onto the bed I knew it was close and instead of waiting for the go ahead from the midwife I was able to focus my thoughts and let my body do what it knew how to do. Push when it needed to push and take a break when it needed a rest.
I am so blessed that this was my final experience with birth (unless God has other plans but I mean that's my last planned birth experience lol). What a beautiful, empowering and magical experience it was to bring a gorgeous little soul into the world.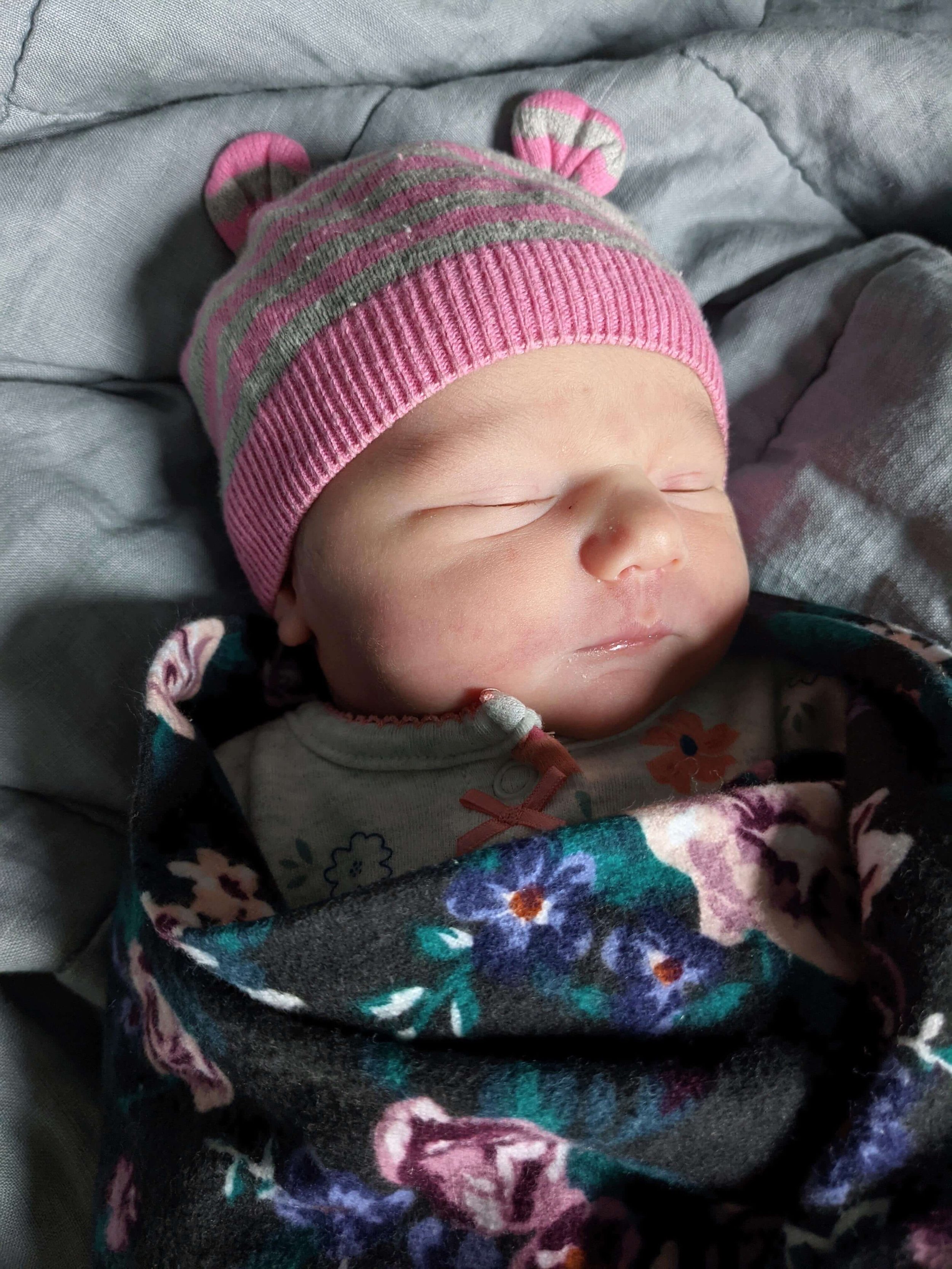 We love you Selah Bloom! Welcome to the family!