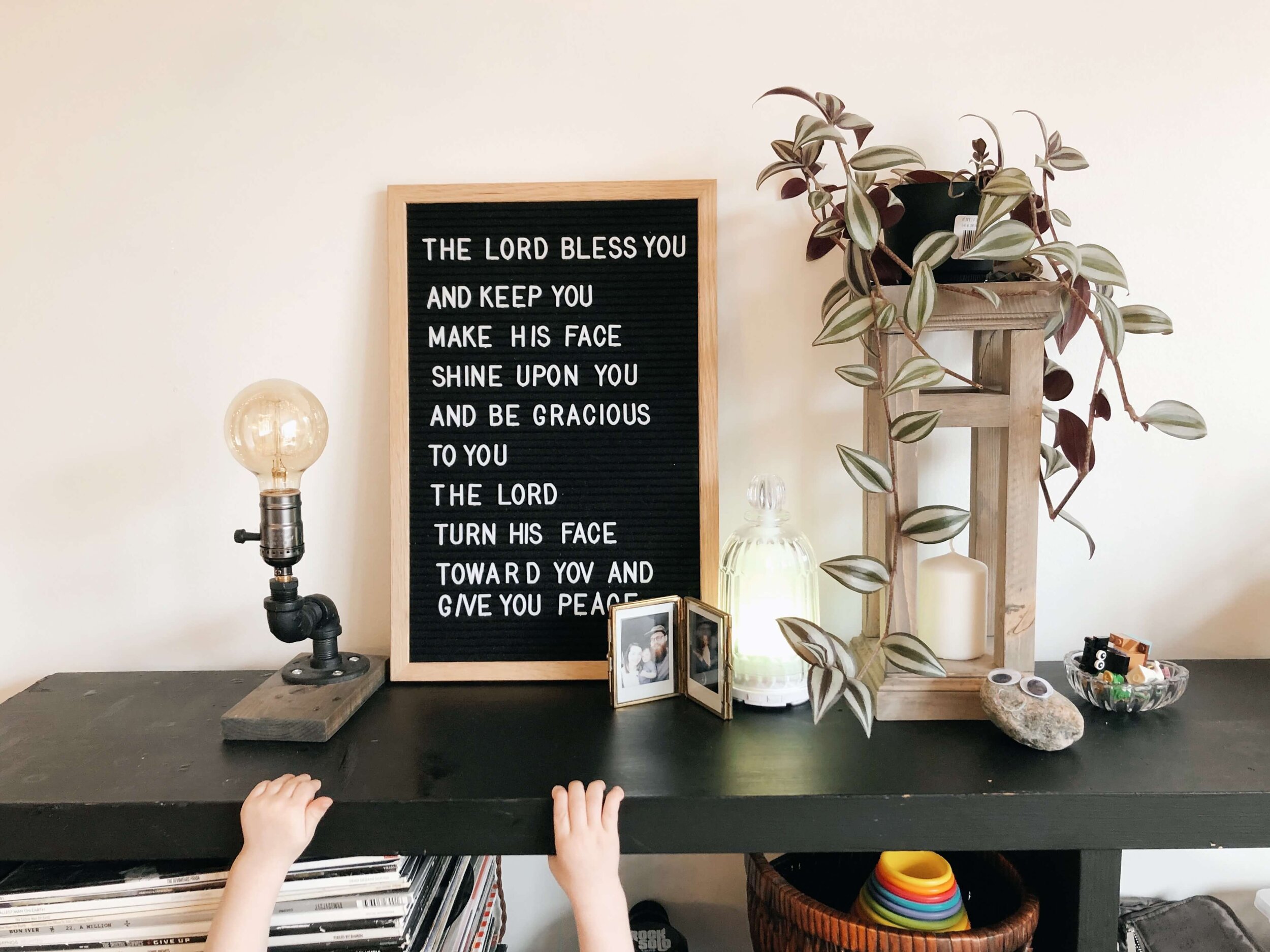 Gah! You know those days where you just want to scream and put your kids to bed for the night because they have just been whining and clinging for no apparent reason…and then you realize its only 7:03 AM!!!
I highly doubt that I am alone in experiencing this!
As a mama, I have come to realize that so much of my home's atmosphere and general calmness…or lack thereof…depends on me! If I am up beat and happy and loving life, my kids probably are too. If I am being a little bitchy and grouchy and whiny (even if it's just in my head) you better believe that my kids will catch those vibes and send them right back to me.
So, what do you do when you are just in a bad place and know its time for a change?!
I have put together a quick list of things that I do when the atmosphere of our home needs a little shake up and an insertion of positive energy. Usually I do a combination / all of them but its up to you what you want to try out.
Put On Some Music You can dance to it, sing along to it, or just have it on in the background! We listen to a lot of Disney soundtracks over here and I have found even just having it on in the background helps to keep the mood upbeat and energetic. Throwing on your favourite playlist, whether thats Disney, worship, or Indie, not only brightens the mood but you will catch yourself singing along in no time.
Turn On the Diffuser or Light a Candle I am super sensitive to smell and have found that throwing a delicious combination of essential oils in my diffuser (or lighting a candle if oils aren't your thing) can help switch up how I'm feeling. The act of taking a few seconds to breathe, turn the diffuser on and enjoy the refreshed scent in your home helps reset the energy in your home. (If you are into DoTerra, I highly recommend the Balance + Wild Orange combo…so good!)
Tidy Up I am not a neat freak by any standards and can put up with way more mess than the average person. It's not that I don't like a tidy house, its just that when I get in the zone of something I like to spread out and make a mess and usually get distracted before I get around to cleaning this up. So when I find myself feeling like 'OMG I want to explode right now' or see my kids just aimlessly wandering around and being extra whiny I have to stop and take a second to look around at the bomb disaster I have created in my house (sorry all you neat freaks, I can feel you cringing!) I have made myself a few rules that I try to stick to every night…clean up the dishes in the kitchen and put away the toys. Yes, I know you all already do that but if you don't …trust me (a trying to recover mess!) it helps set you up for a win! And if you are in the middle of the day and feel like you are about to explode…just stop and put the things away and start fresh. ✨
Move Your Body Dance to the music you turned on. Get outside and go for a walk in the fresh air. Do 25 jumping jacks. Just get your butt off the couch and walk to the other room. Getting the blood flowing a little will help get your energy flowing again. It doesn't have to be a full on work out (if you have the time thats great…go for it!), just do something small to move your body and feel the life return.
So mama's, we have the power to set the tone for our home. Will it be a grouchy, sluggish one today or will you set the positive vibes by incorporating a couple of these into your day?
Also, I would love to hear what you do to shake things up! Let me know in the comments or by tagging me on Instagram (@sarahadema).